ZUNI IN THE GRAND CANYON
​​​​​​​
La Sap Da Ya Kya  La' gi – E Sha MaŁdeh
A:shiwi Lak Chimikyanakyadaya:ah
Throughout their history, the A:shiwi people have made a pilgrimage through the Grand Canyon to leave offerings at traditional sites, gather materials for their cultural practices, and visit the place where their ancestors first emerged from the four Underworlds and into the light of day. 
Follow the A:shiwi rain priests and medicine men as this sacred migration down the Colorado river is documented on film for the first time – from the pueblo at Halona Idiwana'a to shrines and ancient settlements, through canyon walls carved by the petroglyphs of the ancestors.
Zuni in the Grand Canyon Premiered at the DC Environmental Film Festival in 2018. It received the Best Language Preservation Film Award from the Gallup Film Festival.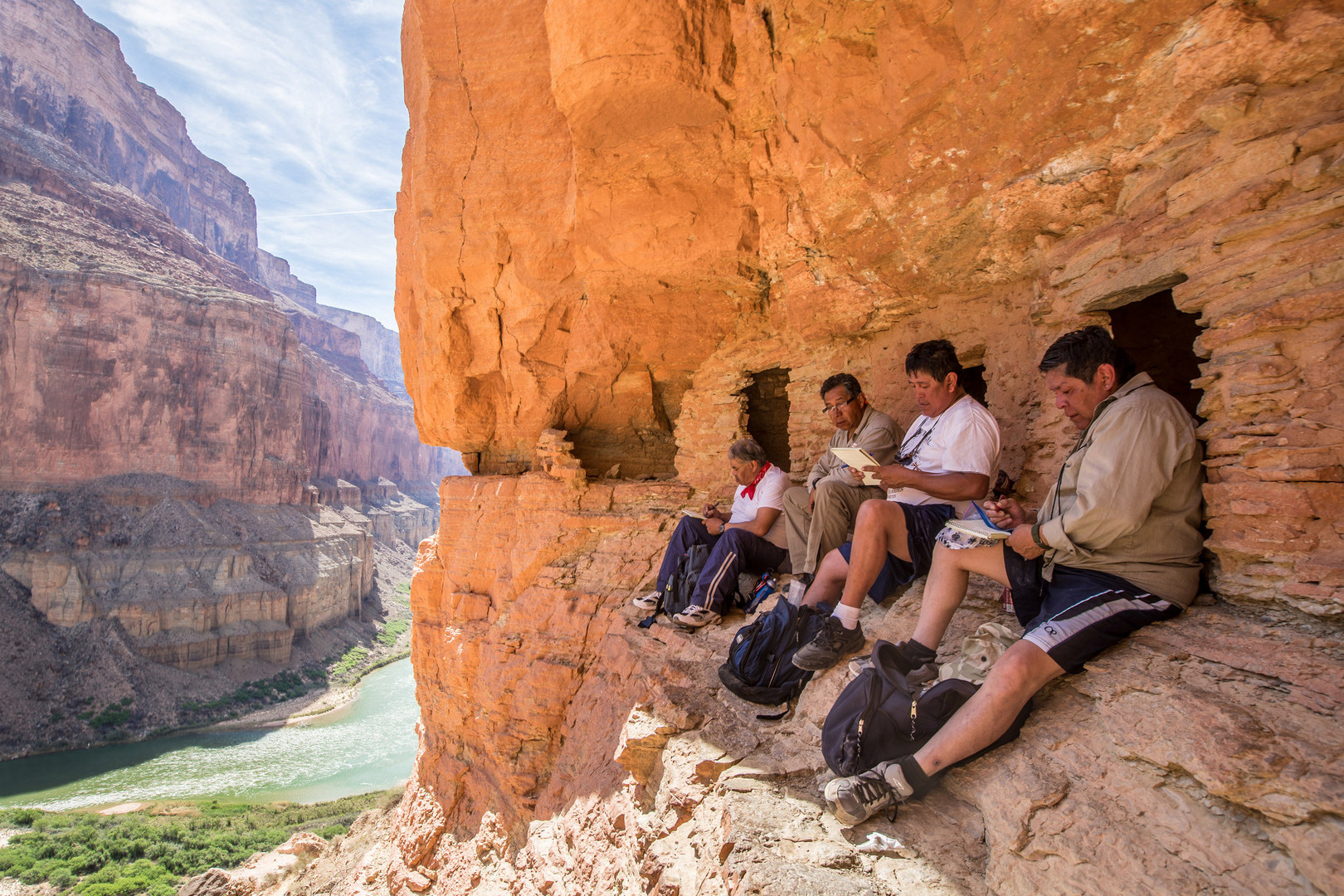 The film was created under the direction of the Zuni Elders, to share with the world the importance of the Grand Canyon to the Zuni people's heritage and culture, and advocate for its environmental and cultural conservation. In order to best represent that message, head Medicine Man Octavius Seowtewa and filmmaker Daniel Byers present the full film (27 minutes) along with a slideshow on Zuni history, culture, and practice, and a Q&A. The film and presentation has been given at venues including the Smithsonian National Museum of the American Indian and students at Exeter Academy.
If you are interested in hosting a screening for, please use the contact form below.